A customized, escorted tour to the Gila (HEE-la) region of New Mexico offers incredible diversities for the adventure traveler. The raw beauty and stark contrasts of this land are mind boggling.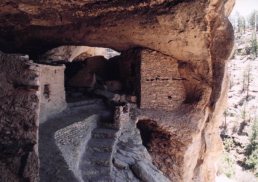 N.E.W. Tours will take you beyond the periphery, deep into the Gila, where you will quickly learn why this is called the "Land of Enchantment."


The history of the wild west unfolds as you hike the trails and visit the sites once traveled by people such as Cochise, Geronimo, Victorio, Billy the Kid, Roy Bean, and others.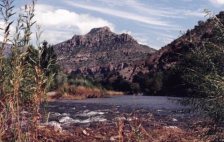 Your unique western adventure can be molded to fit your personal interests: photography, birding, hiking, mineral and rock collecting, metal detecting, and astronomy, to name a few. You may visit cliff dwellings, lost mines, ghost towns, rugged desert, lofty forests of Aspen and Fir, and view wildlife in a magnificent habitat. Discover ancient pictographs and petroglyphs, and visit centuries old indian dwellings.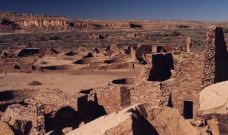 Side trips south of the border into old Mexico offer even more variety and interest. Our primary focus is to comfortably and safely explore the back regions of the great American Southwest.