---

Costa Rica, Central America
Our tours to Central and South America have been favorites for more than 20 years!
Our escorted Eco-Tour to Costa Rica is scheduled for the springtime of 2003. We travel in a small group to corners of Costa Rica you are not likely to find on your own. The tour includes a visit to the area of La Fortuna and Arenal Volcano; Cerro Chato; Venado Caverns, a primitive Pacific Coast paradise; Rincon de la Vieja National Park in Guanacaste; Braulio Carrillo National Park; and much more.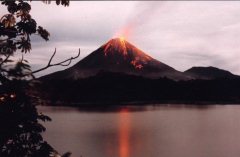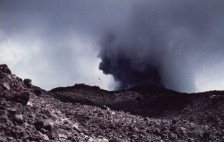 During the course of the trip, visitors have the chance to see, experience, and explore rain forests, waterfalls, caves, volcanic eruptions, geo-thermal pools, floating rocks, cloud forests, and a virtual botanical wonderland. Howler monkeys, Toucans, Trogans, Oropendula, Sloths, and Anteaters may add to the scenes and sounds of this extraordinary adventure.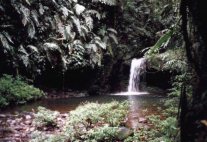 N.E.W. Tours frequently designs and assembles unique tours to other Latin American countries. Please contact Bob Pelham to learn of additional scheduled tours that may be in the offing. Our tours are always an excellent value and all promise to be a rewarding lifetime experience.
For more information on our Latin American Tours,
call Bob Pelham at
800-348-2477
Or Email at: newtours@signalpeak.net
You are guaranteed to have an "off the beaten path" jaunt you will never forget!
---
© 1999 Bob Pelham, PO Box 5002, Silver City, NM 88062-5002.